Roles and Capabilities (for Enterprise)
The following information is only applicable to users on an Enterprise instance of RSpace.
The user roles in RSpace Enterprise are very similar to those in RSpace Community, with the addition of System Admin. The roles are listed here:
User
PI (Primary Investigator)
Lab Admin
Lab Admin (with "view all LabGroup member's work" permission)
System Admin
User
Regular users of RSpace Enterprise have all the standard capabilities and permissions in RSpace: they can create and edit documents, and share them with their LabGroup. Documents created by user X are automatically viewable by the PI of the user X's LabGroup, in addition to any other users that user X gives view and/or edit permissions.
PIs
PI users are in charge of LabGroups in RSpace, and as such they can view all the content created by members of their LabGroup, in addition to managing group membership and inviting new users. PI users can choose to delegate certain administrative tasks to Lab Admins. See The PI Role for more.
Lab Admins
Standard LabAdmin
Lab Admins are regular users who get appointed to admin status by their PI, giving them additional group administration capabilities. The PI may choose whether to allow admins the ability to view content created by other users in the Lab Group.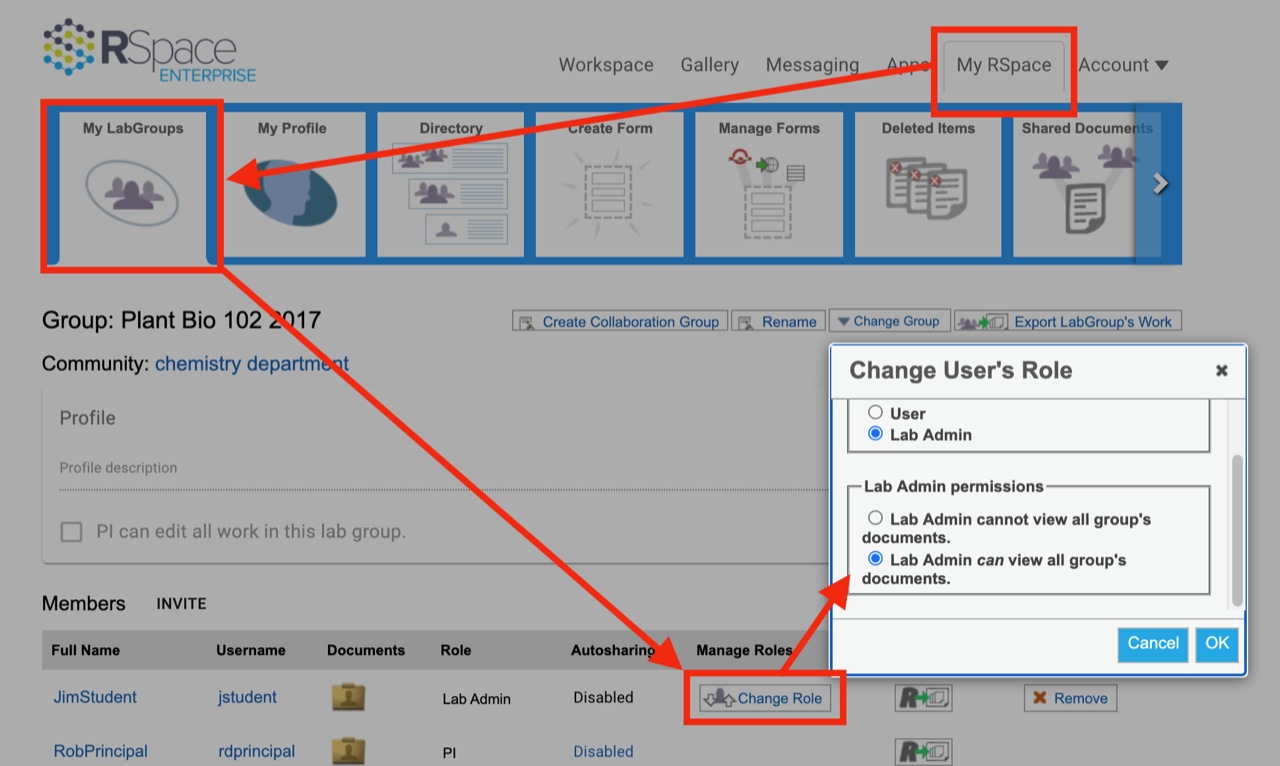 LabAdmin with view permission
A Lab Admin with "view all" permission is sometimes called a "Senior Lab Admin". By default the Senior Lab Admin has read-only access to the work of all LabGroup members, except the PI. The Senior Lab Admin can access a list of the Workspace folders of other LabGroup members by clicking the "Labgroup records" icon in the Workspace toolbar.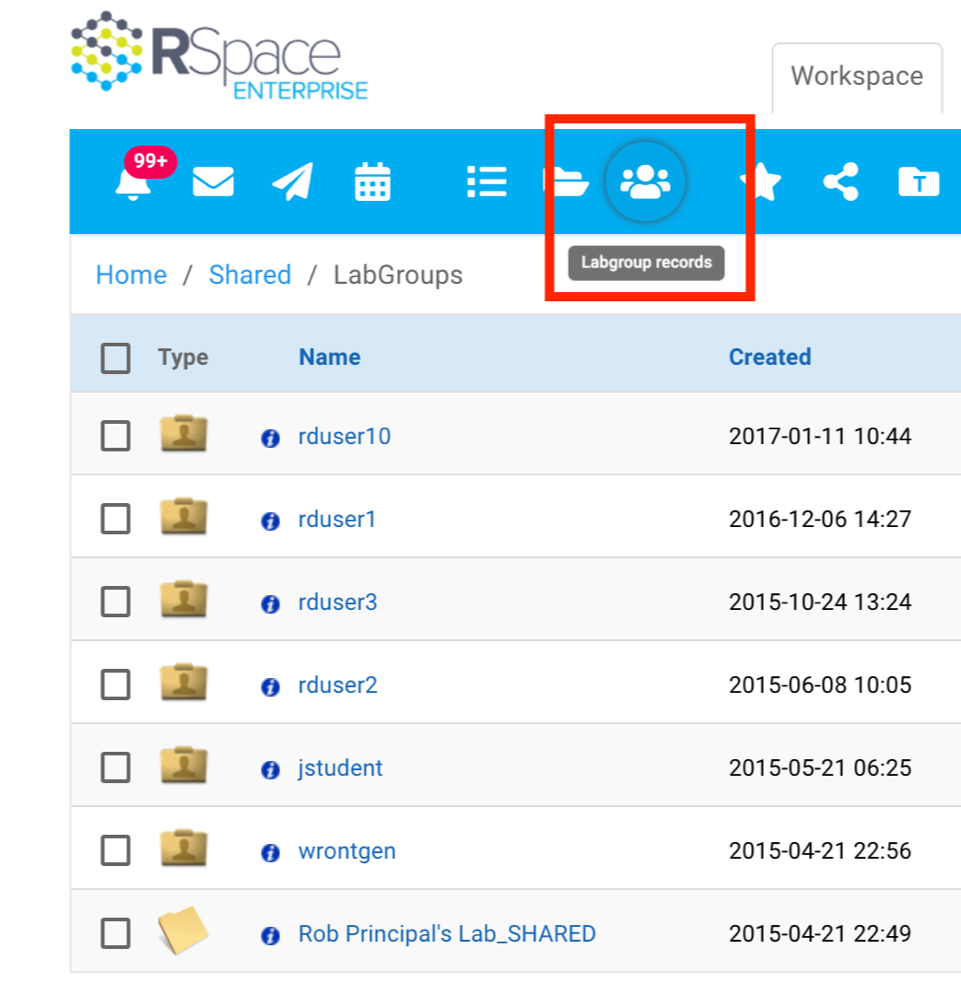 Note that if a PI wants to make all of their work available to everyone of the lab, foregoing the usual level of confidentiality that is given to PIs, then the PI can turn on the "Autoshare" feature available on their My RSpace > My Profile page (see
Open Lab Autosharing
).
See The Lab Admin Role for more.
System Admins
Finally, System Admins are in charge of managing the specific RSpace Enterprise deployment at a given institution. They can create new users (either individually or as a batch upload), configure institutional file store, manage LDAP and Single Sign On integration. See this section for more detailed information on system administration.
---
---