Editing Images
Editing Images
It is possible to edit images after they've been uploaded to RSpace.
From the Gallery, select an image by clicking its checkbox, then choose Edit:
This will open the image editor. The tools panel on the left allows you to:
Undo and redo your changes
Reset the image to how it was at start
Crop (remember to click on "Apply" once you've select the crop area to confirm the changes)
Flip horizontally and vertically
Rotate (tip: if you wish to rotate by 90 or 180 degrees, use the preset 30 degree rotation buttons until you reach the desired angle)
Filter, which allows for a variety of settings such as grayscale, sepia, blur, colour filters and more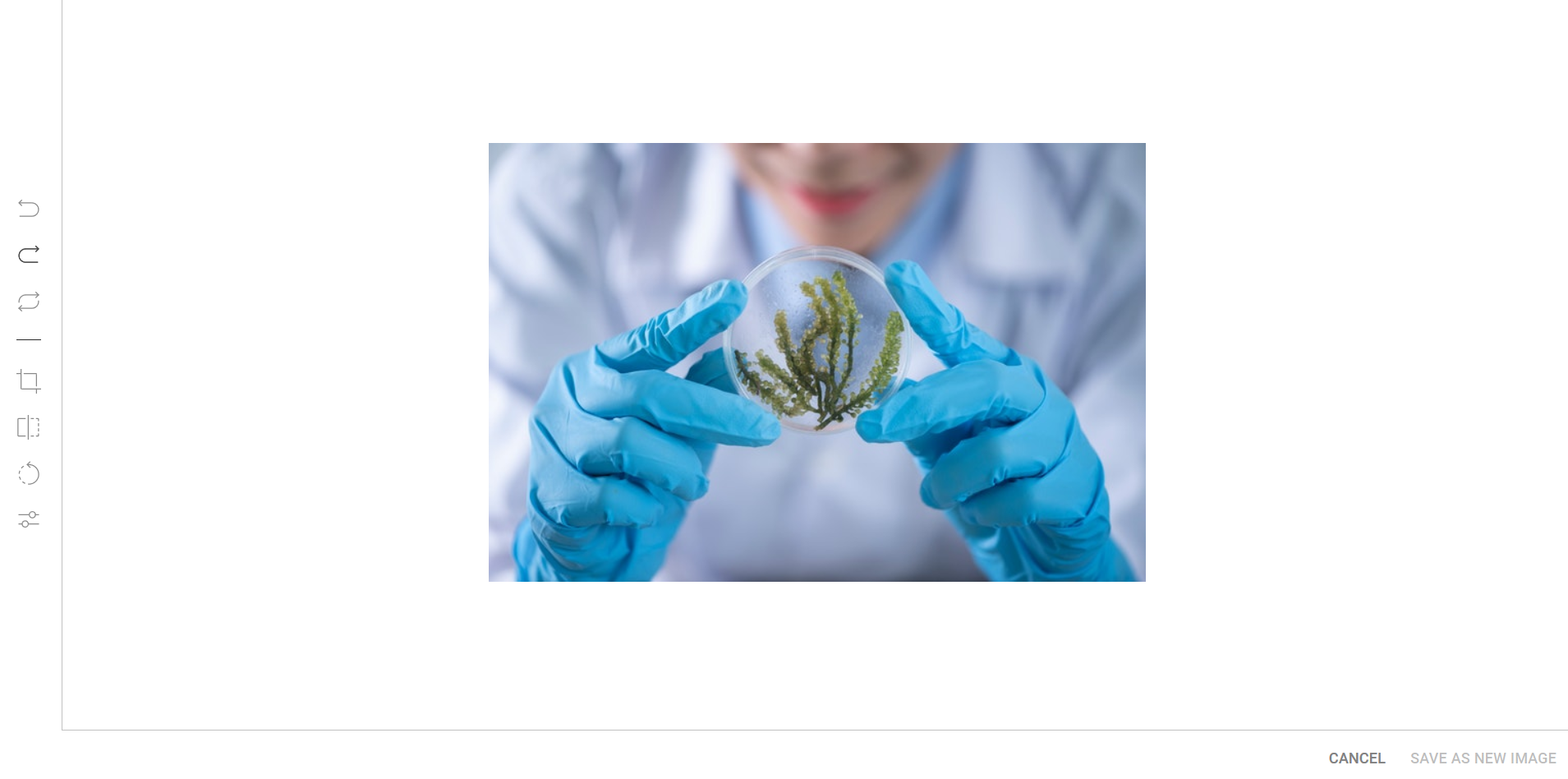 Once you are happy with your edits, click Save as new image on the bottom-right. RSpace will save your image as a separate image, with an "_edited" added to the title. PNGs are saved as PNGs, and JPEGs are saved as JPEGs. The original image remains unchanged.
Since JPEGs do not support transparency, saving a rotated JPEG might currently add a black background to the image. If this is problematic, you might wish to convert your images to PNG first before uploading them to RSpace.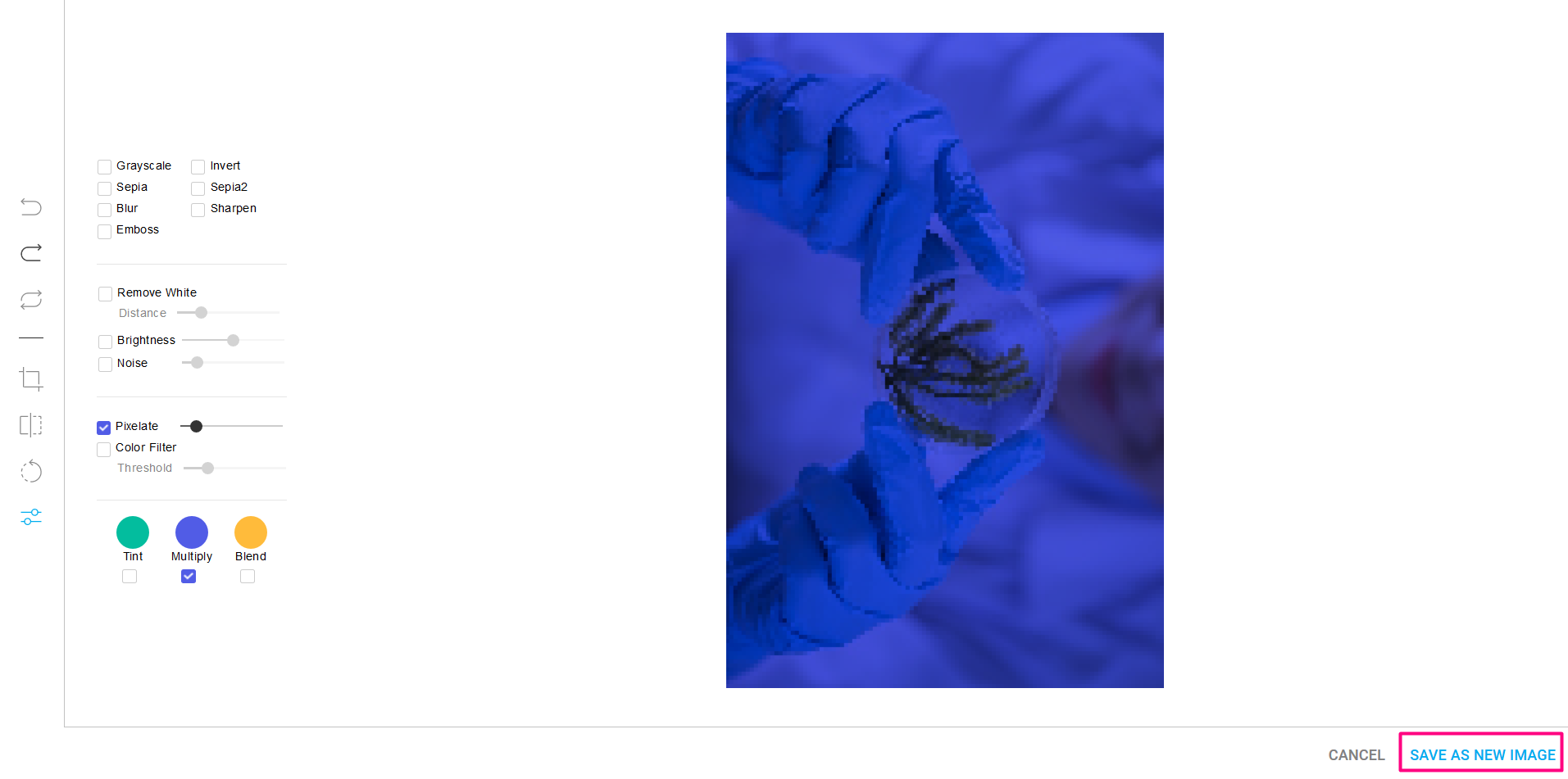 Link to original image
RSpace keeps a link from the edited image (and any of its derivatives, such as duplicates or edits of the edited image) back to the original image: if you select an image using its checkbox and look at the File Info panel that pops up, there is an "Original Image" section, which indicates the ID of the original image. You can click on the link to download the original image.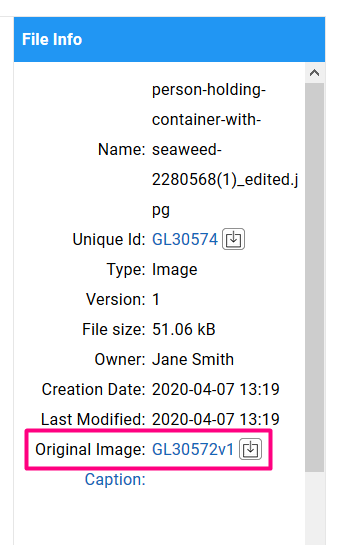 ---
---