Contact Support
The best way to contact our support team is through through the Help > "chat with us" option in the support panel inside of RSpace.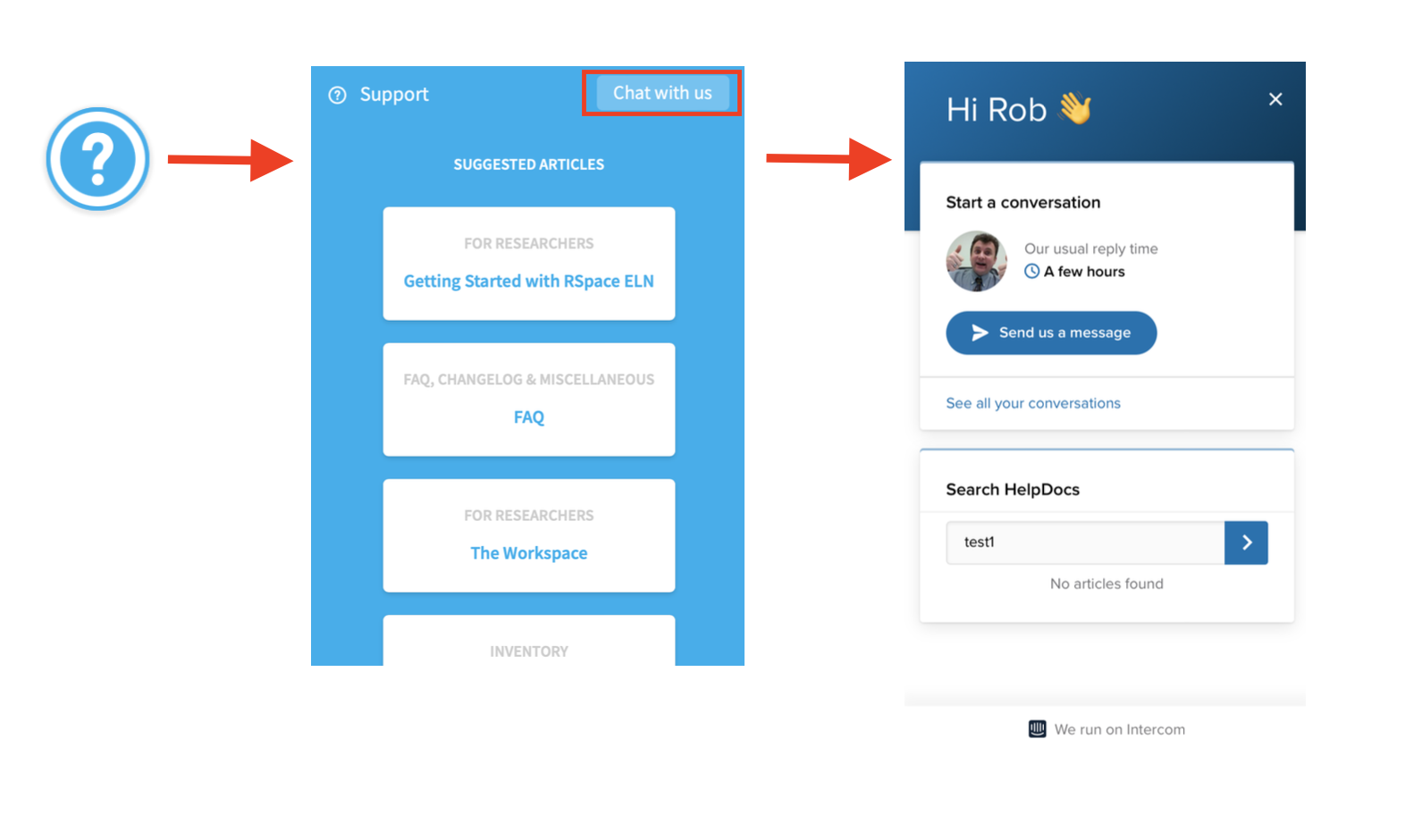 Alternatively you can email us at support@researchspace.com
Hours of Operation & Contact Information
Support is offered from both our Edinburgh and US offices:
Edinburgh:
Research Innovations Limited, 16 Charlotte Square, Edinburgh, EH2 4DF, UK
USA:
ResearchSpace c/o Lab-Ally, 247 East 9th Avenue, Columbus, Ohio, 43201, USA
+1 (614) 407-4547
The standard work week for Research Space is defined as Monday through Friday from 9:00 to 18:00 GMT/BST in the UK, while our U.S. office operates Monday through Friday from 14:00 to 23:00 GMT/BST (9:00 to 18:00 EST).
Service emails or Intercom messages (our built-in live chat help system) are generally replied to the same day during normal office hours. Although email and Intercom messages are also monitored continuously, Research Space can only make best effort, good faith efforts to answer routine service calls submitted outside of the above hours.
Emergency email messages are also accepted 9:00 to 1800:00 GMT/BST and 9:00 to 21:00 EST seven days a week. Alwasys include the word "Emergency" in the email subject line.
Please see our Services Overview document for full details of how we support our RSpace customers:
---
---