Viewing and Editing Attachments in Collabora Online
The Collabora Online integration is only available to RSpace Enterprise customers.
Introduction
RSpace is integrated with Collabora Online to provide an alternative to Microsoft Office Online editing tools. This tool can be especially useful for organizations looking for an alternative to online microsoft products because of concersn about data privacy.
Collabora Online supports the Open Document Format for Office Applications (ODF - odt, odp, ods, odg), the Office Open XML formats (docx, pptx, xlsx) as well as legacy Microsoft Office formats (doc, ppt, xls). Other formats supported include pdf, csv, rtf, and epub.[17][18] Visio, Publisher, Keynote, Numbers, Pages, and other file formats can be imported.
Compatible files uploaded to RSpace can be viewed and edited directly in the browser through a fully featured UI provided by Collabora Online, this consists of the following editing applications:
Collabora Online Writer - text editor.
Collabora Online Calc - spreadsheet editor.
Collabora Online Impress - presentation editor.
Collabora Online Draw - vector graphics editor for flyers, newsletters, brochures, diagrams, etc.
When the integration is configured, a relevant 'Open in Collabora' button will appear in RSpace in various contexts whenever you work with Office-type attachments. For example in notebook view you'll see "Open in Collabora" action next to any .xls, .xlsx or ods attachment.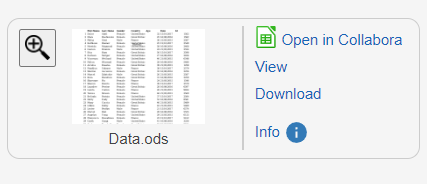 Viewing and Editing RSpace Files in Collabora Online
To open an attachment with Collabora Online click on the 'Open in Collabora" action button that appears in the context menu of an RSpace attachment. This will open a new tab in your browser, presenting the document for editing within the Collabora UI.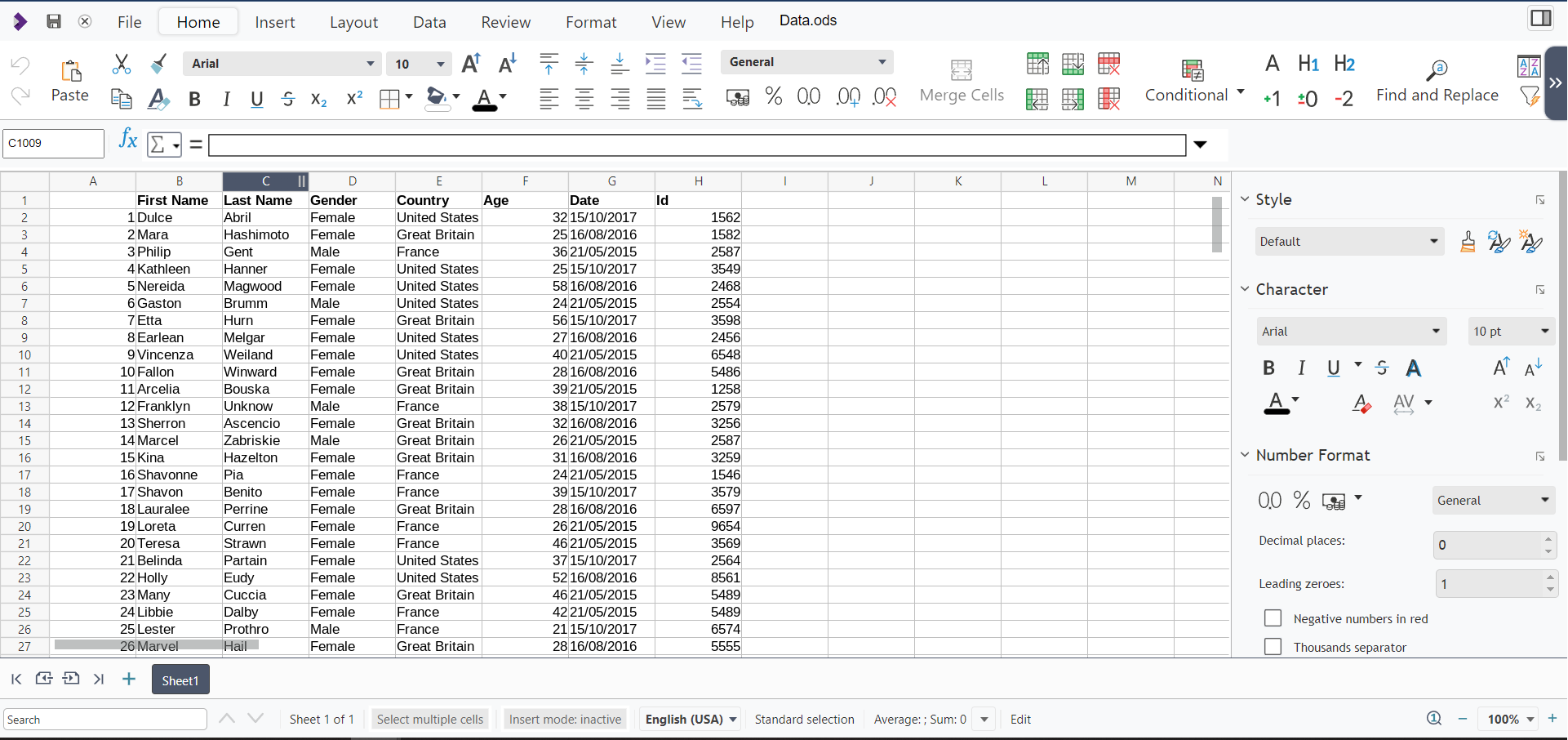 The Collabora Online integration is linked to RSpace file permissions, users will only be able to edit attachments they have edit permission for, users without editing permissions will still be able to view the attachment within Collabora Online.
Any changes applied through Collabora are saved back to RSpace when the Save button is pressed, or Ctrl-S key bind is pressed. After you finish editing either close the tab or click the Save and Close button. Both of these actions will save any unsaved changes to the document and close the session with Collabora Online. The new version of the file will be saved in RSpace and a version badge will appear next to the attachment in notebook view.
Troubleshooting
An up to date, accessible Collabora Online server is required to connect RSpace to in order to enable the integration. Please contact support if you want to set up the Collabora integration.
---
---